ACURA AND HONDA CARS & TRUCKS
Exclusively serving Acura and Honda vehicles for 17 years and we invite you to become part of the Family!
Barnhill Automotive is a full-service auto repair and preventative maintenance facility specializing in Acura and Honda vehicle repairs. Our technicians Tommy and Ryan specialize in Acura and Honda repair and have over 40 years of experience between the two. We guarantee all of our work and know you will be happy with the outcome.

We perform scheduled services for Acura and Honda vehicles, and provide complete repair services including:
Acura and Honda Cars & Trucks
,
All Wheel Drive
,
Car & Truck Care
,
Electronic Services
,
General Services
,
Heating and Cooling Services
,
Engine & Transmission
,
Undercar Services
,
Brakes
, and
Engine Maintenance
Acura and Honda Vehicles Serviced at Barnhill Automotive:
Acura
Acura is known for producing reliable, economical automobiles. At Barnhill Automotive we keep your Acura running safely and efficiently with regular service, repair, and maintenance. Our mechanics have experience working on Acuras and use current technology and equipment to help you with all of your Acura's service and repair needs. Read More About Our Acura Services»
Honda
Here At Barnhill Automotive, we understand that your Honda is known for safety and performance.Barnhill Automotive is committed to providing the personal care and maintenance needed to keep your car performing at its highest level. Our experianced technicians have the knowledge and quality service that your Honda deserves! Read More About Our Honda Services»
For questions about your Acura or Honda vehicle, contact us at 803-772-5144 or send us an email. Our experts will help determine what needs to be done.


To learn more about our Import Car and Truck services, call us at 803-772-5144 or request a quote by clicking below:
Request Quote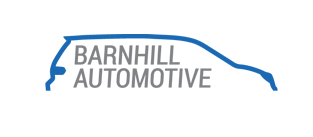 Acura and Honda Cars & Trucks
I've been very pleased with the service and the scheduling for getting regular maintenance as well as unscheduled repairs that need to be done. The owner, Tommy, is very personable and explains as well shows you what work needs to be done and gives you an option on when you need or want to pay for it to be done or if you want to wait until it really has to be done. He's very knowledgeable and tries to work with you on getting the best prices for your parts as well as overly considerable about service prices. I was recommended by my cousin and I was pleased, so I recommend him to others as well for Honda especially vehicles. He does have a lot of work, because he is very dependable. Sometimes I wish he would get a little more rest.
Jacqueline Abdul-Rahman
, 11/08/2022