You Don't Have to Take Our Word for It!

Here's what some of our satisfied customers have to say about Barnhill Automotive: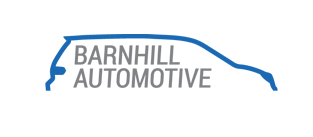 09/11/2021
I have taking my vehicle here for about a year and a half. I love this place because I get great, honest, fair service. Mr Tommy( the owner), never tries to over sell me, but always informs me of what is a priority to keep Harriet (my CR-V) running smoothly. Also, Ryan does exceptional work! He takes his time with each vehicle. You can tell he takes pride in what he does. As a bonus, Mr Tommy always has a funny story to share ?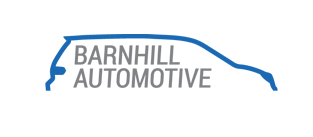 05/16/2021
Excellent service! Always professional. Always timely. Always honest. Always fair. The most reliable mechanics I've ever met!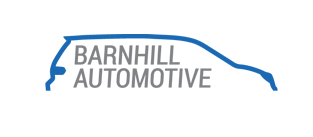 11/26/2020
I am very pleased with the thoroughness of the service checks and information provided from Barnhill Automotive on things needed to keep my cars in top operating condition! I've had them service all of my Hondas and have recommended friends and family!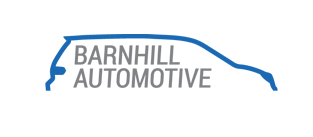 07/15/2020
I really appreciate Tommy and Ryan! Their knowledge, friendliness, and expertise has kept me coming back to Barnhill Automotive for years. I've still got my 2004 Honda Odyssey running in great shape (215k miles), primarily because of the good work these gentlemen have done!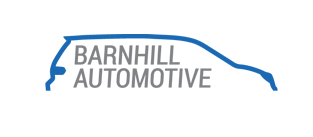 05/16/2013
No one else works on my Hondacar if I can help it. -J: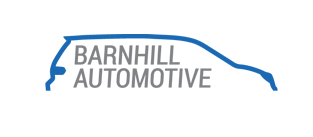 06/01/2015
Awesome place! I give them two thumbs up. Great service at a reasonable price.

Beverly Fahema DuPuy Ernest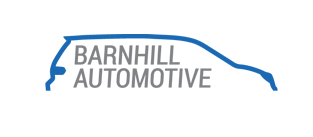 06/09/2015
Excellent work!!!! Comes highly recommended. Best in Columbia.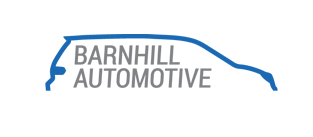 01/16/2016
I have used Barnhill Automotive for all my Honda needs, and I will never go anywhere else! Honesty, integrity, knowledge, and quality work are always top notch!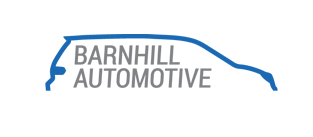 05/22/2016
This company is the definition of "Southern Hospitality". I arrived in Columbia, SC to visit from Latrobe, PA only to have my Honda Civic making terrible noises! I was totally panicked as it sounded so terrible and I was far from home and my usual mechanic. My brother took me to Barnhill and they fit me in despite their very busy schedule. They quickly got back to me with my car's diagnosis and were able to work on it quickly. They were kind, honest, and very reasonable. I was provided with peace of mind and able to enjoy my visit with my brother and get my car back in time to return PA. Thank you to Tommy and Ryan at Barnhill Automotive for being such and awesome and honest crew! I wish you could work on my Honda all the time! If you have a Honda or Acura and wish to be treated like family go to Barnhill Automotive!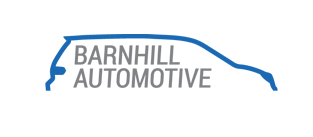 12/07/2016
The BEST. I've been taking my cars to Tommy for over a decade.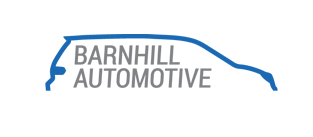 12/19/2017
Wanted to give a shout out to the guys at Barnhill Automotive. There is no other place to take your Honda in Columbia! Really hard to find such an honest, well priced and wealth of knowledge on everything Honda.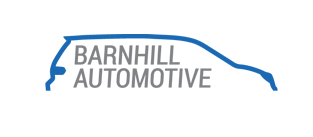 03/07/2013
I have been very pleased with the help I have gotten every time I went to Barnhill Automotive. They will go overboard to make sure they are giving you the level of quality and they also give honest advice about whether it's worth fixing your car or should you get a new one. The prices are reasonable and you can trust them to stand behind their work. I've been working with them for over ten years and I still go back for Honda work when I need it.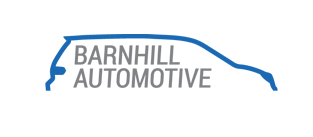 05/10/2013
Barnhill Automotive is reason enough to own a Honda. I have been going there for years and have always been treated fairly. He services my Honda Pilot and Acura RL. I'd much rather talk to Tommy than a "service adviser" any day. He is meticulous and always explains everything thoroughly, which I appreciate. One of the biggest fears in taking a car to the shop is honesty, and that's one stress you won't have here. His prices are fair, less than the dealer, but he's not cheap. But diagnosis mistakes can cost you far more. He knows these cars inside and out. He is also willing to make actual REPAIRS to components when it is practical when other shops just want to change the whole assembly. That alone is huge is my book.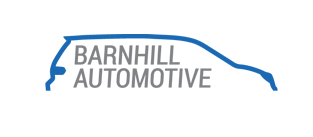 03/01/2014
I have a 2003 Honda Accord Coupe EX V6 with more than 200,000 miles on it. There is absolutely no way I would have held onto my car this long and kept it in such good shape without Barnhill Automotive. Tommy and Ryan are extremely knowledgable and very experienced with all the Honda models, and they're ethical people whom I completely trust. They respect my limited budget and always advise me to plan for my repair/maintenance wisely. I know my money is better spent with Barnhill Automotive than it is with the Honda dealers.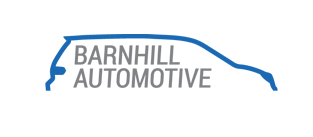 11/18/2014
Honest Mechanic!!!! Very fair prices. I trust Tommy Barnhill with our car.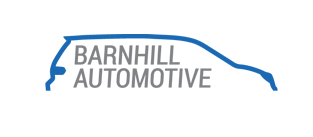 12/18/2014
Amazingly, Honda Cars of Columbia referred me to Tommy years ago when they did not have time to service my Honda. Since then, I have had all of my Honda service done exclusively by Tommy and his folks. At this point, my family is on our 3rd Honda and Tommy kept the first two ticking for quite a long time. Everyone that I have referred to Tommy has never left him as their "go to" mechanic. Absolutely impeccable and very honest which is a rare quality. And very fair price wise. If you own a Honda vehicle anywhere in the Columbia, SC metro area (and especially if you can leave your vehicle with him for a day or two), you need to have Tommy service your vehicle. You will NOT regret the decision.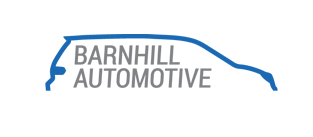 12/31/2014
If you own a Honda or Acura, this is the place to go. I have trusted Tommy with my Hondas/Acuras for years. He is always clear, direct, honest and cares deeply about making sure my cars last. It feels wonderful to really trust someone with vehicles. This shop is the best.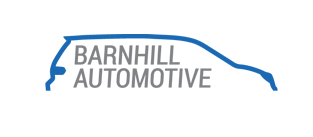 11/19/2015
Tommy is a great honest smart mechanic and knows everything that could go wrong with a Honda vehicle and how to fix it. He works with your budget and cares about you and your vehicle. I was in the market for a used accord and he recommended the best year to get based on his experience. Also, my wife's van needed some critical work and he made adjustments to his schedule to get the work done to work with our tight schedule. Go visit him with your Honda needs!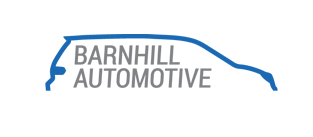 05/22/2016
This company is the definition of "Southern Hospitality". I arrived in Columbia, SC to visit from Latrobe, PA only to have my Honda Civic making terrible noises! I was totally panicked as it sounded so terrible and I was far from home and my usual mechanic. My brother took me to Barnhill and they fit me in despite their very busy schedule. They quickly got back to me with my car's diagnosis and were able to work on it (which I so appreciate). They were kind, honest, and very reasonable. I was provided with peace of mind and able to enjoy my visit with my brother and get my car back in time to return PA. Thank you to Tommy and Ryan at Barnhill Automotive for being such and awesome and honest crew! I wish you could work on my Honda all the time! If you have a Honda or Acura and wish to be treated like family go to Barnhill Automotive!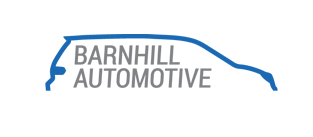 08/27/2016
Great Service! Great People! Very knowledgeable about Honda! Came in because my check engin light had came on, although they were busy they still fit me in and provided excellent service! Now my baby is back running better than before! Tommy is very honest about what they do! Thanks for Great Service!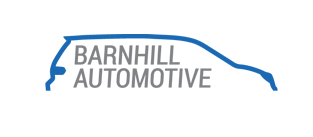 10/16/2016
Barnhill Automotive was recommended to me by another mechanic that i trusted with my cars over the last few years bc he said they specialize in Honda care & repair & are very honest people. This is the first Honda ive owned. I had several repairs expertly done by Barnhill Automotive & I can always count on quality care at very reasonable prices. I would recommend them to anyone.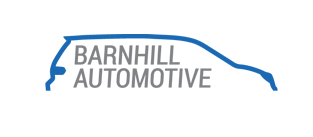 05/30/2017
Prompt and courteous service by Tommy and Ryan!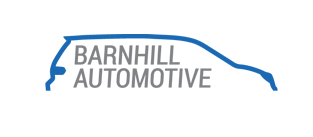 05/31/2017
Tommy and Ryan have taken excellent care of our vehicles for many years. I?m always treated kindly and with respect, issues are explained to whatever degree I request, and work only begins once I?ve approved both the work and the cost. They take my time seriously, and I never wait longer than anticipated without explanation. The highest compliment I think I can pay is this: I greatly preferred a Toyota the last time we purchased a vehicle, but bought the Honda version instead so I could continue getting our vehicle serviced with Barnhill Automotive. I recommend them highly and without hesitation. They are honest, hardworking people who will take excellent care of your vehicle.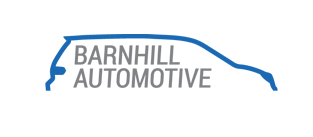 06/01/2017
Tommy and Ryan at Barnhill Automotive are honest, reliable ant truthful about what your automobile needs now or at a later date. They take pride in their work and and want you as the customer to be satisfied with the service they have provided for you and your car.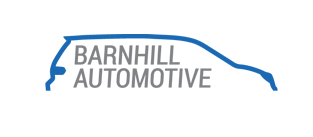 06/01/2017
A close friend referred me to Barnhill after I purchased a new Civic that deserved better service than Walmart's. I overslept my first appointment and even so, they happily rescheduled me for a time later that day and refused to accept any no show fee. The technician offered to let me watch, so I took him up on the offer and followed him into the back. Even though I only paid to get an oil/filter change, the tech topped off the wiper fluids, tested the battery, set the tire pressure, and answered all of my dumb questions. He even searched his inventory for one or two small clips that were broken/missing on the vehicle (though he wasn't able to find them, I have a lot a respect for someone who cares about other people's vehicles like that). The oil change only took about 10 minutes, but I stayed longer just to talk to the friendly receptionist. The total came out to $45.00 for a fully synthetic oil change. My experience here was absolutely outstanding and I'll definitely be back for my next servicing!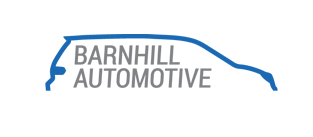 06/02/2017
I bought a used, 2014 Honda Civic and wanted to have it checked out to be sure it was in good shape. I had also had some problems with rats eating the wiring in my car and needed to know if I had other damage. Tommy and Ryan were great to work with and checked it out thoroughly. Found some damage from the rats and repaired it. Great people to work with.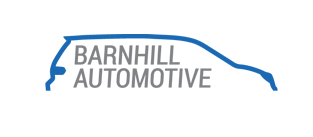 06/02/2017
Excellent service. Only one to touch my Odyssey for 7+ years.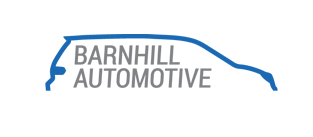 06/06/2017
Great and fast service. Tommy has always been a straight up about servicing my car with no surprises in his very low pricing. Keep up the outstanding service on everybody's Honda.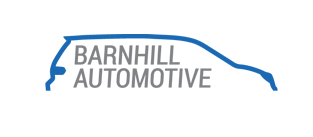 06/08/2017
Barnhill is an excellent automotive shop. Tommy and his staff are dedicated to making you well informed regarding services that your vehicle needs as well as aiding you in prioritizing which services are the most urgent. The mechanics do excellent work and follow up with you regarding any recommendations for future needs. I highly recommend this shop to others.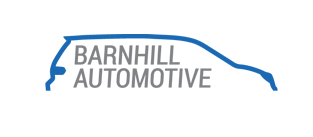 06/10/2017
Owner Tommy and Ryan are wonderful. Tommy explains everything in detail so I can understand what needs to be done. Tommy's shop is the only place I have taken my Honda to have work done. Price are reasonable and fair. I would highly recommend this auto shop for any Honda owners. Many of my co-workers also use Barnhill Automotive! You can't go wrong with Tommy try him and you will see.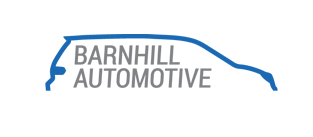 06/10/2017
I have taken 2002 Honda to Barnhill Automotive for over 5 years. Staff is friendly, gets van ready when promised and carefully explains any problems they find so that we can together decide on the most cost effective solution. I would definitely recommend them to anyone with a Honda.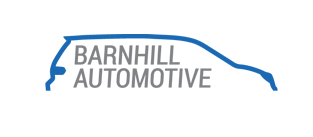 06/11/2017
Excellent service as always. We've been customers for years and have always felt that Tommy and Ryan have treated us fairly and so concern for us. Thanks again for years of quality service.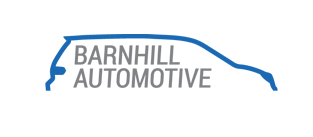 06/15/2017
They are trustworthy, fully disclose the issues they find that need to be tracked long term, but not fixed right away. It is obvious they have high integrity to ensuring your cars best operation and are not interested in fixing things that don't need to be fixed to make money.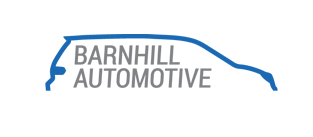 06/20/2017
Outstanding, great work by Barnhill Automotive. Very detail oriented and customer focused. You can trust these guys and will be extremely satisfied.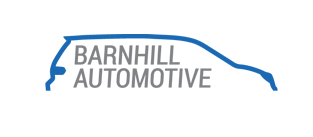 06/20/2017
Great staff and great service!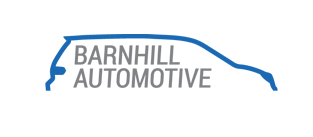 06/21/2017
I have been coming here for over seven years and am always telling friends with Hondas to come! They have worked on my Accord and always work with me to do what is best for me and the car. No extra unnecessary work, no overcharging, and I trust that they know what they are looking at and tell me what needs to be done. They are very quick and efficient as well! My Accord is in great shape and has many miles left on it, which I attribute to the great care from Barnhill Automotive.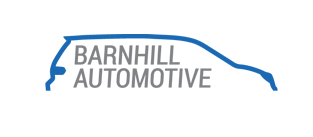 06/27/2017
If you have a Honda or Acura vehicle, this is the place to go! I have always been treated fairly and respectfully and get my cars back in a timely manner! Highly recommend this repair facility over a regular dealership. Thanks again to Tommy and Ryan!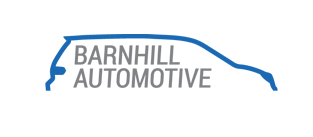 06/28/2017
Seem very knowledgeable and take the time to explain things well.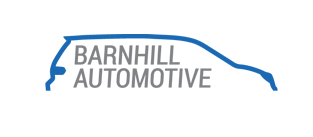 06/30/2017
Tommy and Ryan do a great job. Honest mechanics!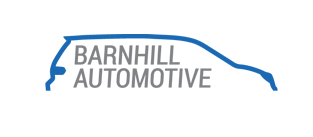 06/30/2017
Tommy and Ryan do a great job!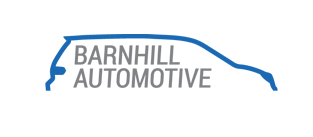 07/02/2017
Tommy and Ryan were the best they were both very professional. My Honda needed a lot of work done to it and they did the work at a very good price and had it all finished when they said it would be done. Anyone who has a Honda vehicle needs to have their work done here. I will be a customer for as long as I own my Honda's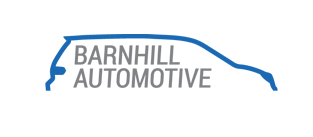 07/05/2017
Tommy and Ryan are extremely informative and trust worthy. I have trusted them with both of my Hondas, a Ridgeline and S2000, and they always know what they are doing. They even know the little quarks and nuances of Hondas which is extremely helpful. If you have a Honda, look no further. Don't waist your time and money at the dealership.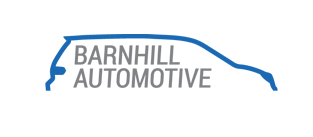 07/13/2017
Have dealt with automotive repair businesses for nearly 50 years . . . 10 years' experience here, and very pleased. Knowledgeable and honest --- the two most important qualities I look for in a business. Their preventative maintenance will help save you far more money in the future. They will give you an idea not only of what may be needed, but how high a priority it is, and what timeline should be taken into consideration if you're not able to immediately have the work done. You can trust Tommy and Ryan's judgement and skill (good guys, also!).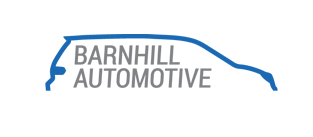 07/26/2017
Tommy and Ryan are fantastic. They are some of the most knowledgeable people I know and so easy to work with. When they quote a price they do everything in their power to stay at that price. I would never think of taking my Honda any where else.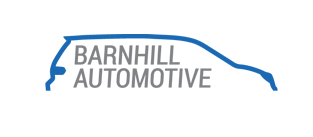 07/27/2017
The service was great. They were very friendly and explained everything they had to do in terms I could understand. I definitely will recommend their service to anyone with a Honda.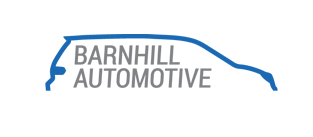 07/28/2017
Great experience. Highly motivated and knowledgeable! Courteous and attention to detail! I will definitely have them service my Honda again!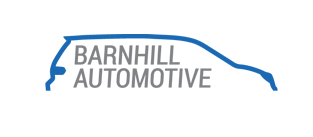 08/09/2017
Tommy and Ryan are Honda experts. Solid and reliable service that is reasonably priced. I recommend them . Alan Davis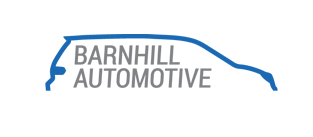 08/22/2017
They are awesome. I have found a new home for my Honda. So glad to be out of the dealerships.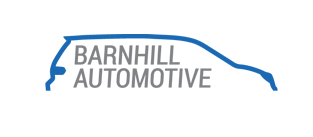 12/12/2017
Tommy and Ryan were fantastic. I brought in my civic that needed extensive break work as a result of owner neglect on my part (whoops). They got it running again for me and even helped with some other maintenance I've been meaning to get done. The best part was Tommy explained everything they did in detail so I could understand the work. I would recommend anyone with a Honda give Barnhill Automotive a visit. They have a customer for life from me!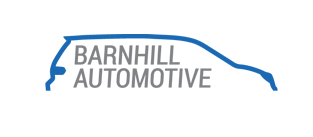 06/12/2018
First of all, let me say that I have decided this will be my permanent mechanic shop from now on. Tommy and Ryan are the most honest and sincere people ever. They will not tell you what you want to hear, they will tell you the honest truth so you do not waste any money. Tommy is very understanding and his shop is one of a kind. I'm a college student and does not know anything about cars but they broke everything down to me. I learned more about cars in two hours then anything and it was great to have someone to talk to me about this. If you're looking for a great shop, I would totally recommend this one because you will get your moneys work and the customer service is amazing!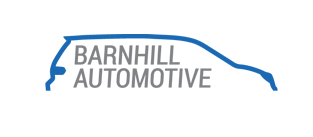 07/20/2018
I didn't think places like this existed anymore. Tommy and Ryan are the real deal. Finally took my Honda to Barnhill after years of hearing about them from friends. Not sure what I can add that hasn't already been said, but they are the most knowledgeable, straightforward, caring mechanics I have ever met. Prices are very reasonable, especially for the level of service provided.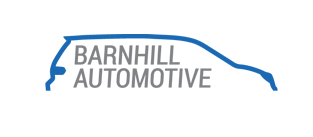 10/10/2018
Had a great experience here, Tommy and Ryan are very knowledgeable and very trustworthy! Have a Honda or Acura that needs service, this is definitely the place to take it to.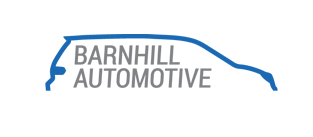 12/04/2018
These guys are awesome. Honda gurus who take the time to give you personalized advice. A great place to bring your Honda reguraly.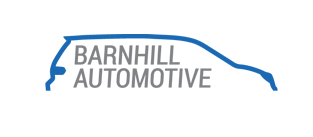 02/13/2019
I have had my Hondas serviced by Barnhill Automotive for several years off and on and have always been very satisfied with their knowledge and expertise. The owner and staff have always been very accommodating with scheduling appointments and promptly called to explain any necessary work. I would highly recommend getting a second opinion from Barnhill before any major service from a dealership.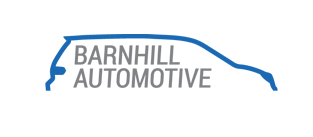 07/04/2019
Best mechanic I ever met. Tommy Barnhill really take care of his customers and their vehicles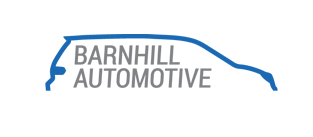 08/07/2019
I can't recommend this place enough. I had a very complicated Air Conditioning issue with my Honda Civic that several mechanics couldn't figure out. I brought it to Barnhill Auto and despite several complications, they displayed incredible customer service and care to ensure it was working exactly the way I wanted it. They are extremely honest and stand behind their work. Don't waste your time or money going anywhere else.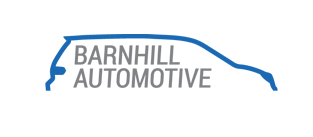 12/07/2019
Best Honda shop you'll ever go to. Unparalleled service and expertise. Tommy and Ryan are truly the best mechanics in the area.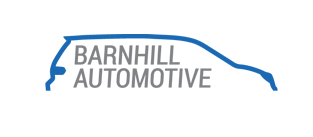 02/19/2020
These guys are amazing. Honest, quality work for a fair price. I cannot recommend them enough. I've never been a brand loyal person, but they make me want to always own a Honda so I can always use their shop.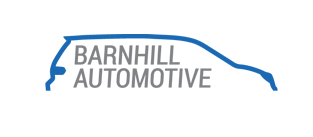 03/10/2020
They did there best to help us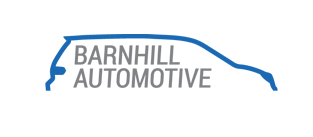 06/04/2020
This is a GREAT place. Very knowledgeable and friendly staff!
Reviews
I have taking my vehicle here for about a year and a half. I love this place because I get great, honest, fair service. Mr Tommy( the owner), never tries to over sell me, but always informs me of what is a priority to keep Harriet (my CR-V) running smoothly. Also, Ryan does exceptional work! He takes his time with each vehicle. You can tell he takes pride in what he does. As a bonus, Mr Tommy always has a funny story to share ?

Shiyreka Singleton, 09/11/2021

Excellent service! Always professional. Always timely. Always honest. Always fair. The most reliable mechanics I've ever met!

Nick Dussault, 05/16/2021

I am very pleased with the thoroughness of the service checks and information provided from Barnhill Automotive on things needed to keep my cars in top operating condition! I've had them service all of my Hondas and have recommended friends and family!

Phillip Larkins, 11/26/2020