Barnhill Automotive For AC Evaporator Repair
Moisture is the enemy of your car's air conditioning system. The evaporator is your AC system's front line of defense against unwanted moisture. Replacing a car AC evaporator is not an easy job and should only be attempted by the pro mechanics at Barnhill Automotive in Columbia.
Replacing the entire evaporator assembly will save time and money down the road. Accessing your car's AC evaporator is easy because it is mounted inside the cabin of your vehicle. In fact, you can access your evaporator through your car's glove box. However, the lines going to and from the evaporator run throughout your air conditioning system and replacing them requires the disassembly of the engine bay.
Trust Barnhill Automotive in Columbia To Replace Your Car's Evaporator
Get AC unit full seal testing
Identify and repair internal corrosion issues.
Find troublesome micro cracks and leaks in the evaporator core
Pressurize and calibrate the AC system to manufacture standards
More AC Repair Services:
AC thermal expansion valve or orifice tube replacement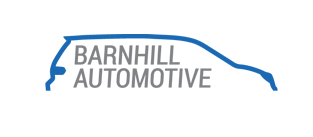 Acura and Honda Cars & Trucks
I've been very pleased with the service and the scheduling for getting regular maintenance as well as unscheduled repairs that need to be done. The owner, Tommy, is very personable and explains as well shows you what work needs to be done and gives you an option on when you need or want to pay for it to be done or if you want to wait until it really has to be done. He's very knowledgeable and tries to work with you on getting the best prices for your parts as well as overly considerable about service prices. I was recommended by my cousin and I was pleased, so I recommend him to others as well for Honda especially vehicles. He does have a lot of work, because he is very dependable. Sometimes I wish he would get a little more rest.
Jacqueline Abdul-Rahman
, 11/08/2022